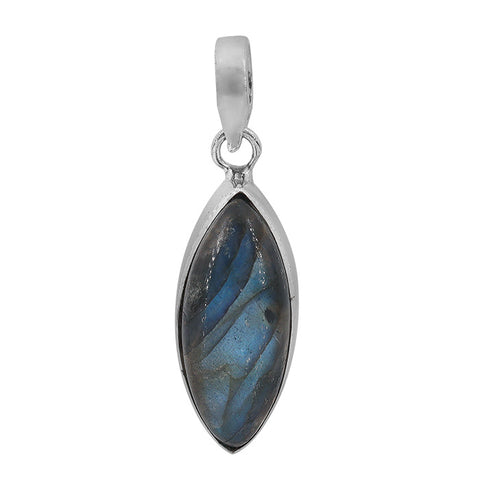 BAMIYAN
Almond Shape Labradorite Pendant
Check out our Shipping Policy 
Labradorite is named for where it was found in Labrador, on the Isle of Paul, near Nain. Labradorite is most commonly known for it's brilliant flashes of color called labradoressence.

Sterling silver & Labradorite 

Measurements: 14mm L x 11mm W

Please note, these are natural gemstones and the color and pattern will vary from piece to piece.