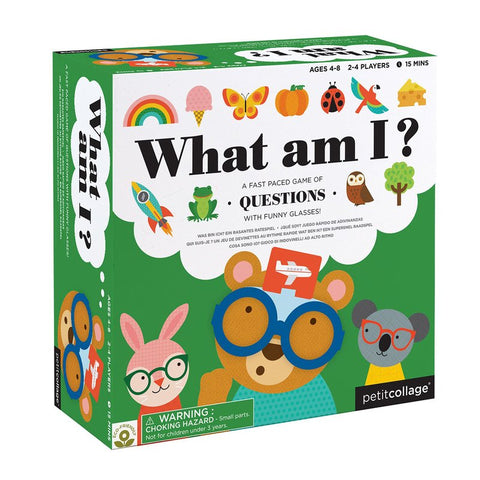 RAINCOAST
What Am I? Game
Check out our Shipping Policy
Am I an animal? Am I an object? Am I big? Do I make noise? So many questions, so little time!

A fast-paced game for the whole family guarantees lots of laughter and fun.

Includes:4 card stock glasses in 2 sizes, 1 timer and 50 colourful object cards

Recommended: For ages 4 and up

Perfect for 2-4 players.