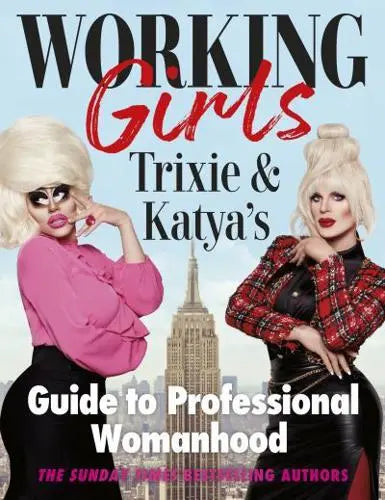 PENGUIN RANDOM HOUSE
Working Girls - Guide To Professional Womanhood
Check out our Shipping Policy
Trixie Mattel and Katya Zamolodchikova took the world by storm with their 

Guide to Modern Womanhood

, a book of expert advice on beauty, homemaking, and relationships. Now they're tackling an even bigger challenge: finding success in the modern workplace.

Trixie and Katya dole out both savvy and satirical advice for every stage of working life, from choosing a career path to sailing into a blissful retirement, in step-by-step guides, quizzes, the world's most bizarre aptitude test, and more!

Author: Trixie Mattel & Katya 

Zamolodchikova

Trixie Mattel 

is a comedian, musician, cosmetics entrepreneur, bestselling author, DJ, and all-around thin woman. She is incredibly thin with bombshell curves in all the right places. She loves her partner, David, and tolerates all others.

Katya Zamolodchikova is a woman in her early forties looking to fall in love in the next three to five weeks. She lives in Los Angeles with her ex-husband, Glen, and her four beautiful daughters. This is her second book.