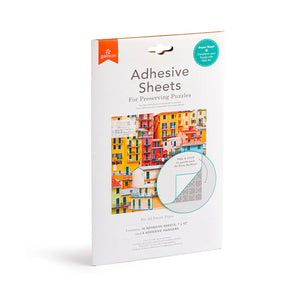 Check out our Shipping Policy
For those who want to preserve their beautifully completed puzzles

 Simply peel the backing off the adhesive sheets and apply them to the back of the finished puzzle. 

Includes: The sixteen (7 x 10 in) sheets will preserve two 1,000-piece puzzles. Also includes four adhesive hangers for temporary storage.