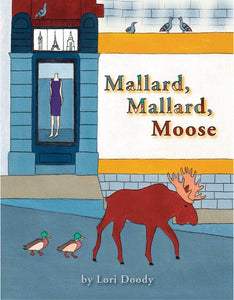 Check out our Shipping Policy
One day a moose walks into town, and inexplicably, two mallards tag along. The moose wants nothing more than to get rid of those pesky mallards, but they follow him everywhere. 

Ideal for children ages 3 to 7 years old


Number of pages: 44

Author: Lori Doody

Publisher: Running the Goat Books & Broadsides Inc.