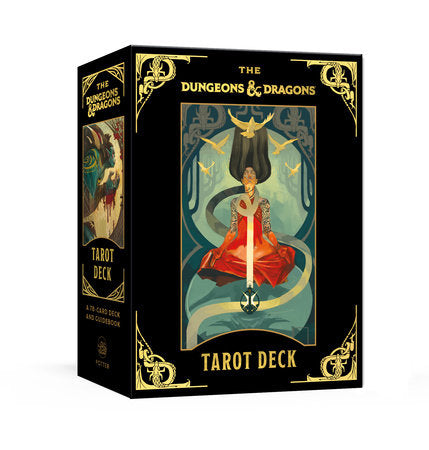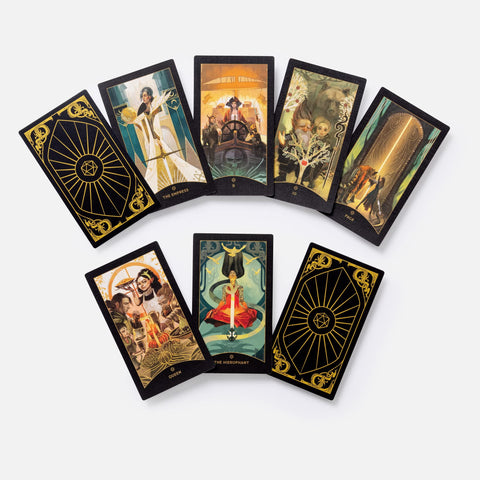 PENGUIN RANDOM HOUSE
The Dungeons & Dragons Tarot Deck
Check out our Shipping Policy
This officially licensed tarot deck pays homage to the lore of Dungeons & Dragons by pairing characters and encounters with the Major and Minor Arcana of tarot.

Beautifully illustrated with exclusive art

Features :A booklet that introduces players to tarot, explains the meanings of the cards, and includes prompts to add dynamic twists to your D&D experience. 78-card deck

The ultimate collectible for

 dungeon masters, players, and fans of RPGs.